Sustainability
Kalustyan employees, partners, vendors, and farmers understand that there is a responsibility to conserve and protect the environment in which we live and work. That's why we proudly execute green initiatives from our Union, NJ Quality Center of Excellence to each farm where our products are cultivated. These initiatives set the industry standard on conservation practices and because of our commitment to the quality, food safety, sustainable growing, and production, each year we save: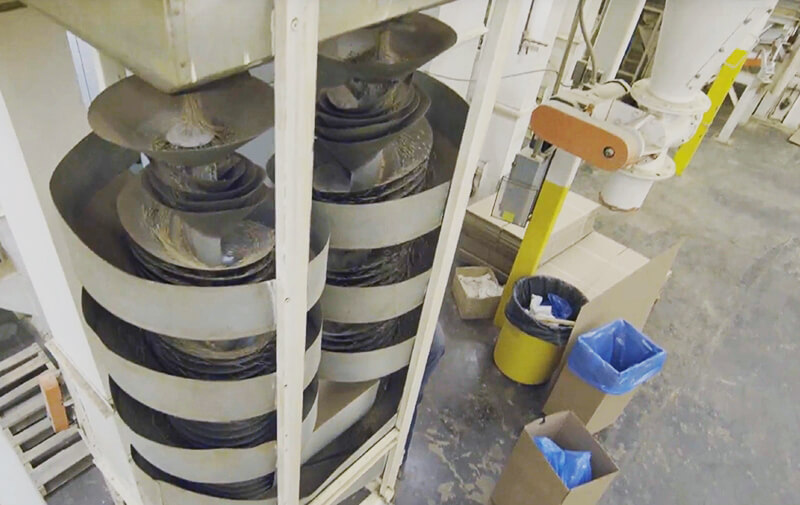 Finest Quality Production
Through each level of the supply chain, Kalustyan herbs and spices go through rigorous quality inspections in order to meet a number of high quality standards. We regularly visit our overseas suppliers for quality assurance to be sure our products maintain a level of quality from the beginning of the supply chain. Once raw materials start the grinding process, they undergo cryogenic milling that maintains the natural volatile oils spices contain.
Social Responsibility
At Kalustyan, we have a responsibility to give back to the communities that allow us to provide our services. Our Union, NJ team is continuously involved in community and state-wide events. Whether it's participating in breast cancer awareness walks, sponsoring local law enforcement during holiday parades, or supporting NJ Special Olympics, we're proud that we can and do give back. Kalustyan also maintains diversity in the workplace. We are an equal opportunity employer and military friendly.
At a global level, Kalustyan gives back by assisting the communities and families of our farmers and vendors. We've assisted their communities with the help of the World Bank by building churches, providing dorm and kitchen equipment, and providing education when we can. Our goal is to leave the world in a better position than when we found it and sustainable for the next generations.
Quality in the Supply Chain
Kalustyan makes sure products are of the highest quality throughout the supply chain and have maintained a level of traceability from farm to fork for over 30 years. At Kalustyan, we believe in and routinely practice food safety, monitoring multiple checkpoints throughout the supply chain with control over every product we purchase including their compliance with our standards.
Kalustyan employees are trained internally and externally in regards to quality assurance. We've been practicing food safety for 22 years and sustainability for over 5 years, implementing the concepts into employee training. Training is completed through webinars, seminars, sharing industry content, and working with senior-level associates that are food safety certified and have about 100 years of experience between them. All mid-level and senior-level associates receive certifications through FSMA, PCQI, and HACCP.
Food Safety Modernization Act (FSMA)

Kalustyan adheres to the rules and regulations of the FSMA, aligning with the mission of working to prevent food borne illnesses throughout the supply chain. Employees, vendors, and partners work together to implement safety plans, establish science based standards, and partake in a foreign supplier verification program that holds foreign suppliers at the same level of U.S. producers. At Kalustyan, 3rd party audits at our facilities to issue certification will be common down to our transportation practices.

Preventative Control Qualified Individual (PCQI)

At Kalustyan, employees are to go through PCQI training required by the FSMA in order to establish a food safety plan. The PCQI goes on to create a food safety plan, validate preventative controls, review records, review safety plan and participate in any other matters relating to food safety.

Hazard Analysis Critical Control Point (HACCP)

Kalustyan follows HACCP, an internationally accepted system used to manage food systems. It provides food hygiene principles for each level of the production process build on previous programs like training, pest control, and sanitation. The control measures are used to prevent hazards or reduce them to a level that is acceptable.
Since basic information about food safety is required and needs to be registered with the FDA, Kalustyan participates in a Vendor Quality Management Program. The program ensures that vendors are properly registered, background verification, no participation in illegal activities, and a 3rd party food safety audit. Each vendor verification is kept up to date on a quarterly basis with a thorough risk assessment based on each vendor and each product. Once a relationship with a vendor has been established, they are provided a manual regarding protocol that should be strictly followed by each vendor.
Audits
Kalustyan facilities undergo regular audits to maintain approved certification and regulation status.
3rd Party Audits: every six months for certification maintenance by an independent auditor to reduce any bias.
Internal audits
2nd party audit by customers: every other week.
State of NJ: every two years unannounced
FDA: Every year unannounced
C-TPAT

Kalustyan has been certified and validated as Tier II member since 2009. Through employees, manufacturers, suppliers, and vendors, everyone has a role in making sure cargo is not compromised throughout the supply chain. Every three years, membership is revalidated through audits, employee training requirements, supply chain questionnaires, and background checks.
As a Tier II member, Kalustyan is required to complete a comprehensive risk assessment, working with business partners to ensure effective security measures are in place. Each process must be verifiable and if any work is conducted with companies that are not a part of C-TPAT, Kalustyan ensures that they are following through with the appropriate standards. A variety of procedures must be followed through to allow and ensure a high level of security.
Because of the C-TPAT Tier II status, Kalustyan products go through regular Customs and Border Patrol inspections. This confirms certification and validation of procedures are documented. Everything Kalustyan does towards the C-TPAT membership results in reduced cost in exams, less time waiting at the border, and priority inspections.