At Kalustyan, we offer services that are top-notch due to state-of-the-art food safety and quality controls in place supporting them. We are known for getting ahead of regulation by ensuring our standards are air-tight in coordination with FSMA, CTPAT, and other regulations. To ensure speedy turnaround time, it's all about keeping documentation current and up to date, a process that we've been able to carefully fine-tune over the years. Unlike most competitors, Kalustyan has total control over the production line and manufacturing using cryogenic mills and specialized toll work. Custom blending and private label services are guaranteed to be sustainable and safe, with the traceability of each product reaching back to the original farm.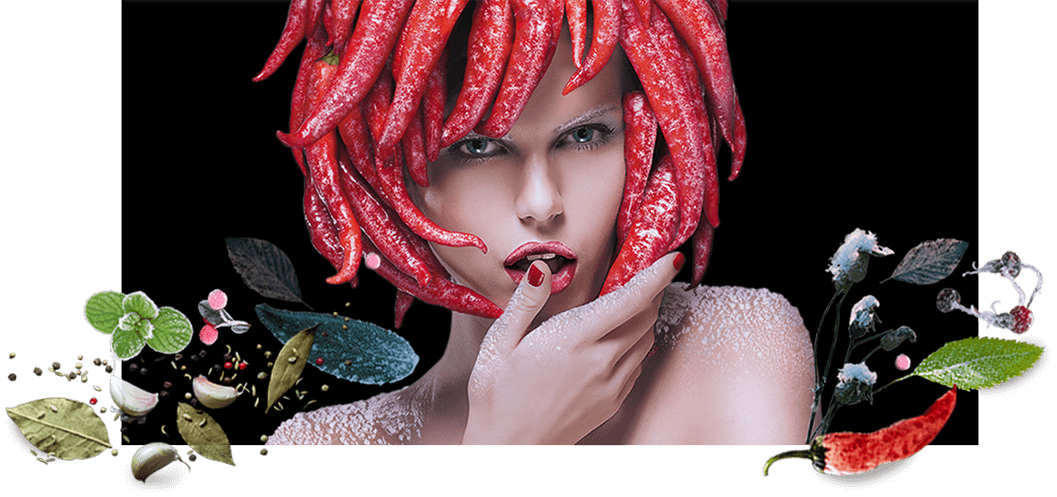 Cryogenic Milling
Kalustyan uses a cryogenic milling process that grinds products at sub-zero temperatures, optimizing both quality and flavor. Standard milling often results in an inferior product due to:
Many spices naturally have high moisture and the high heat produced by standard milling allows the moisture to escape the product and cause the mill to clog. Cryogenic milling at Kalustyan begins cooling the product before it enters the mill and continuously throughout the process using liquid nitrogen. Cryogenic milling allows us to keep the volatile oils and moisture in our products, not on our machinery.
Cryogenic grinding also allows products to be ground and crushed at a lower level of stress, depending on the hardness of each product, causing in lower energy output. Since less energy is used, there is an even amount of pressure used during the grinding process. This results in a higher quality product that is more fine, uniform, and has an improved aroma.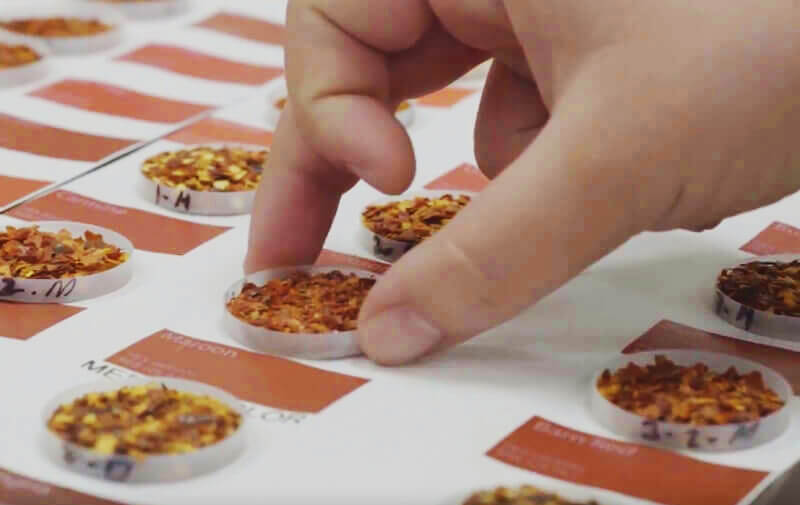 Contract Manufacturing
Kalustyan offers customized, large scale product cleaning for raw material and regrind for customers. Providing steam, chemical, or irradiation treatment, we will handle the product according to customer preference to ensure a clean and safe product.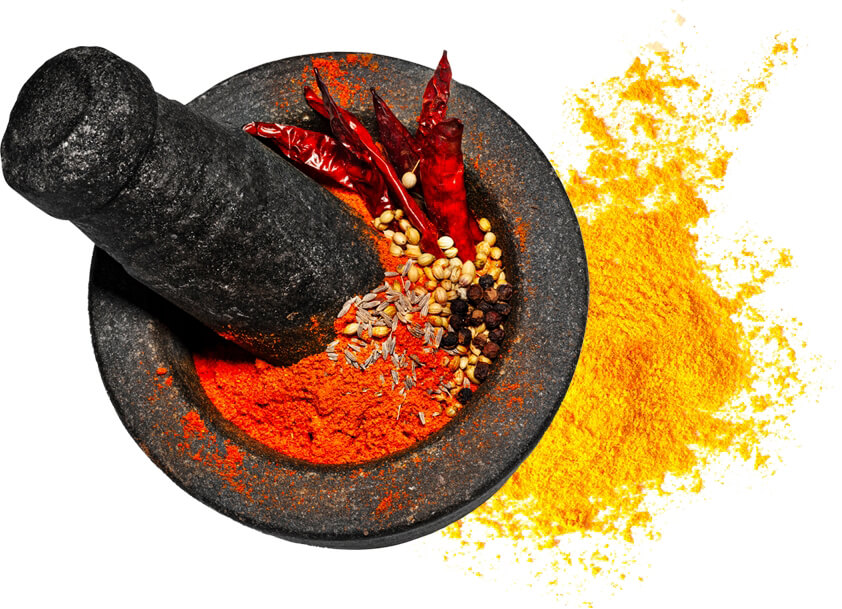 Custom Blending
Kalustyan offers a wide variety of custom blends. We can develop consistent flavors based on specific requirements and customer needs. We are proud to produce high quality custom blending services through lean operation. This means during production there is minimal waste output, maximized value, and product is constantly in circulation. Kalustyan also uses a fully functional kitchen for research and development and lab for quality assurance where we improve current formulations with the latest technological advances all while creating innovative blends daily.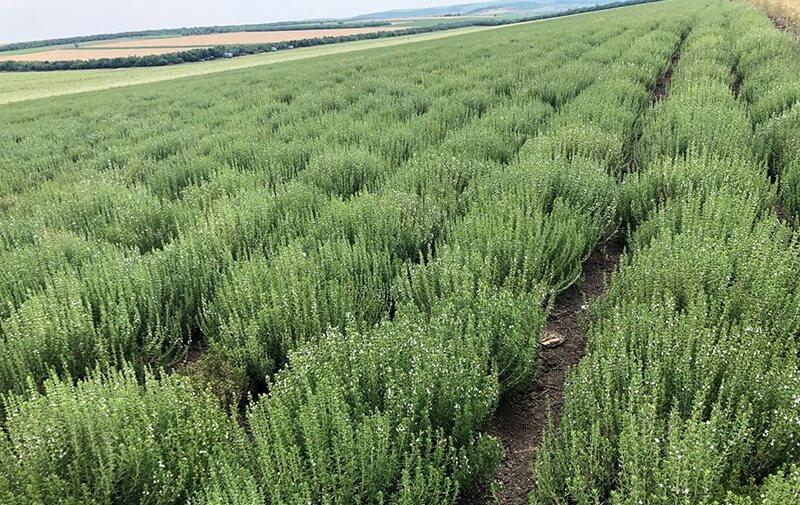 GMO Free Spices
As per government regulations and Kalustyan standards, all of our products are GMO free through every step of the supply chain. Maintaining clean labels isn't something we only do for export approval, it is a certification that consumers look for. To be Non-GMO Project verified, our products have gone through extensive testing and review in regards to product formulation, manufacturing practices, label compliance and yearly review.
Private Label
At Kalustyan, we have an innovative product development team that offers high quality products in a dynamic consumer market. Because we have control over production, we work at the customer's direction, providing the highest quality product at the best prices according to customer specifications.